Bed Linens by Pacific Coast Feather:
Supreme Comfort, Guaranteed. Since 1884 Pacific Coast Feather has been perfecting its methods, blending European old-world craftsmanship with modern innovations, to bring you the fluffiest, longest-lasting down comforters, down and feather pillows and feather beds. Pacific Coast Feather never takes short cuts, or skimp on materials, because it knows that you trust them to deliver a great night's sleep.
Your satisfaction is important to Pacific Cost Feathers. That's why they suggest you try their products for thirty nights. If they don't meet with your complete satisfaction, return them for a full product refund (less shipping and handling). We wouldn't have it any other way.
Pacific Coast Feather are offering few unique products: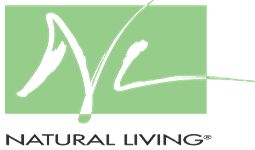 The Story of Natural Living
Natural Living products are filled with revolutionary, naturally derived Ingeo™ fiber fill. Instead of using petroleum, Ingeo™ fibers are made from naturally wholesome raw materials like corn. Natural Living's mission is to provide an incredible sleeping experience through high-quality products while helping to preserve the Earth's precious natural resources.
Making a Difference with Ingeo
Ingeo™ literally means "ingredients from the earth". It is a balance of humanity, nature and technology. Ingeo™ fiber, is the world's first commercially viable synthetic fiber derived entirely from annually renewable, natural resources. Ingeo™ fibers combine the comfortable wear and feel of natural fibers such as cotton, wool and silk, with the ease of care and specialty performance of synthetics. The fibers outperform polyester and offer the added advantage of reduced dependence on fossil fuels. It takes 50% less energy to make Ingeo™ fiber than to make polyester. The production of Ingeo fibers uses no harsh chemicals or solvents and emits 50 percent less greenhouse gasses than polyester production
Ingeo is not only good for you, but also good for the environment since it originally came from a natural renewable resource. Even more impressive is that Ingeo fibers deliver superior performance and a high-quality sleep experience night after night.