---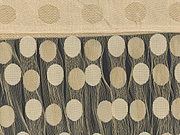 Sheer Curtains by Le Vele
Sheer Curtains by Le Vele is a N/A.
Size: N/A.
Bed Set includes: Package Content and Size:2 x Panel Curtains 60 x 97 inches
Aphrodite sheer curtains provide privacy without blocking the view. Graceful open-weave strings with solid pock-dots bring understated elegance and privacy to any room.
Fabric: Polyester/Nylon
Care: Dry clean recommended, no ironing necessary.
---
$59.99. Order Quantity:

Aphrodite Sheer Curtains In Eight Colors (Sheer Curtains)

Size: N/a

Package Content and Size:2 x Panel Curtains 60 x 97 inches
$59.99. Order Quantity:

Aphrodite Sheer Curtains In Eight Colors (Sheer Curtains)

Size: N/a

Package Content and Size:2 x Panel Curtains 60 x 97 inches
$59.99. Order Quantity:

Aphrodite Sheer Curtains In Eight Colors (Sheer Curtains)

Size: N/a

Package Content and Size:2 x Panel Curtains 60 x 97 inches
$59.99. Order Quantity:

Aphrodite Sheer Curtains In Eight Colors (Sheer Curtains)

Size: N/a

Package Content and Size:2 x Panel Curtains 60 x 97 inches
$59.99. Order Quantity:

Aphrodite Sheer Curtains In Eight Colors (Sheer Curtains)

Size: N/a

Package Content and Size:2 x Panel Curtains 60 x 97 inches
$59.99. Order Quantity:

Aphrodite Sheer Curtains In Eight Colors (Sheer Curtains)

Size: N/a

Package Content and Size:2 x Panel Curtains 60 x 97 inches
$59.99. Order Quantity:

Aphrodite Sheer Curtains In Eight Colors (Sheer Curtains)

Size: N/a

Package Content and Size:2 x Panel Curtains 60 x 97 inches
$59.99. Order Quantity:

Aphrodite Sheer Curtains In Eight Colors (Sheer Curtains)

Size: N/a

Package Content and Size:2 x Panel Curtains 60 x 97 inches